Diesel Engine Oil Change Service in Downtown Los Angeles
Like a conventional engine, diesel engines also require regular oil changes. Regular oil changes are essential for your vehicle to run properly. The engine oil is responsible for keeping the engine's temperature down and keeping all of the moving parts lubricated.
What Is a Diesel Oil Change?
During a diesel oil change, the technician will drain all of the old oil from your diesel engine and replace it with fresh oil. They will also replace your oil filter. Finally, your cabin and air filter will be checked to determine if they need to be changed as well.
Why Do I Need An Engine Oil Change?
Over time, dirt, debris, and chips of metal can get into your engine oil. When this happens, it degrades the oil, making it difficult for the oil to control the engine's temperature and keep the moving parts lubricated. Your oil filter is responsible for keeping debris out of the engine oil, but there's only so much your oil filter can filter out before it can no longer do its job. Fresh oil is essential to keep your diesel engine healthy and working properly.
How Often Do I Need a Diesel Engine Oil Change?
We recommend that you have a diesel oil change performed every 3,000 miles. If you are using synthetic oil, you can drive 7,500 to 10,000 miles before you need an oil change. If you neglect to have your oil changed on schedule, your risk damaging the engine's internal parts and having your engine overheat.
What Is the Difference Between Regular Oil and Diesel Oil?
Diesel oil is different than conventional oil; therefore, you cannot use conventional oil in a diesel oil engine. The major difference between the two is that diesel engine oil has a higher anti-wear load called zinc dialkyl dithiophosphate (ZDDP). The catalytic converters in a diesel engine are able to deal with this anti-wear load, and gasoline engines are not.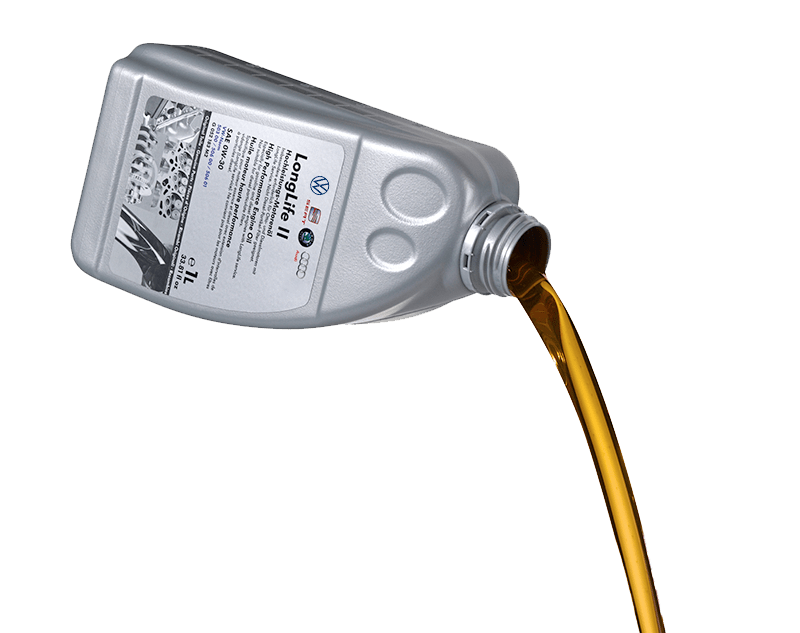 Additional Services:
Windshield Wiper Blades
Battery Replacement
Multi-Point Inspection
Why Choose Volkswagen of Downtown Los Angeles?
If you are due for a Volkswagen diesel oil change, don't waste your time doing an internet search for "diesel oil change in Los Angeles." Instead, schedule an appointment with Volkswagen of Downtown Los Angeles. If you have a VW TDI engine, we are one of the best in the business. When you bring your vehicle in for an oil change, one of our certified technicians will perform a complimentary multi-point inspection. While you are waiting for your diesel oil change, you can wait in our comfortable waiting area. If you want to get some work done while you wait, we have business workstations available.
Schedule Service
Volkswagen of Downtown Los Angeles Tire Center Amenities
Free Wi-Fi
Complimentary Multi-Point Inspection
Business Workstations
Comfortable Waiting Area
Saturday Service Hours
---
Dealer Wallet Service Marketing& Fixed Ops SEO by