Volkswagen Brake Pad Replacement in Downtown Los Angeles
We offer a quality brake pad replacement service completed according to Volkswagen-certified standards. Your service will be completed by certified technicians and genuine VW OEM parts according to specifications. This is routine maintenance that all Volkswagens need, so be sure to schedule your service as recommended in the owner's manual. Check out our current service specials for your brake pad replacement service at Volkswagen of Downtown L.A.
Brake Pads & Maintenance Replacement Explained
Brake pads are essential braking system components at the heart of creating the resistance necessary to stop. They get clamped against the rotor discs connected to the wheels when you push the brake pedal. They are purposefully designed to wear out with the brake pad dust collecting on the rims as the evidence of them wearing down. Brake pads wear out contingent upon driving factors. Given the uncertainty regarding how long they will last, the recommendation is to have them inspected routinely and replaced when they are worn.
When Should Brake Pads Get Replaced?
Brake pads have an average life between 25,000 and 50,000 miles, with routine inspections as the ideal way to stay on top of brake pad maintenance. When getting tire rotations every 6,000 to 8,000 miles, we will perform a brake inspection including an assessment of brake pad condition. This includes a certified technician measuring how much brake pad is left. Brake pads are worn-out when they measure 3mm or .1 inch thick.
What Are the Worn-Out Brake Pad Indicators?
Knowing when your Volkswagen's brake pads are worn depends upon the model year and equipment. Older model Volkswagen's brake pads not equipped with brake pad monitoring will emit an eardrum-piercing metallic screech when the pads are worn. Newer models equipped with brake pad monitoring have a dashboard warning light that comes on when the pads are due for replacement. It is always a good decision to get the brake pads inspected alongside other services regardless of the equipment for safety purposes.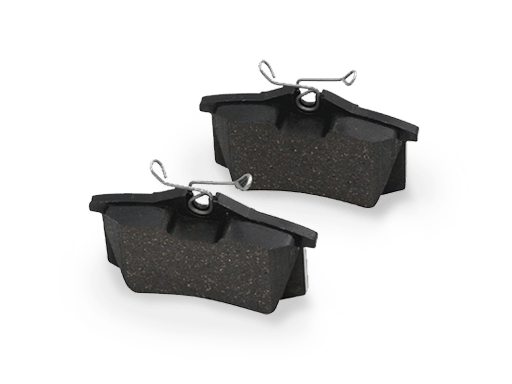 Certified Volkswagen Brake Pad Replacement Service
At Volkswagen of Downtown Los Angeles, we offer certified brake pad replacement service completed by certified technicians installing genuine VW OEM parts within a state-of-the-art facility. Service includes installing brand new pads or linings, a full braking system inspection with calipers, hoses, and hardware checks, and replenishing brake fluid if needed. We will also examine the tires when they are removed for irregular wear.
Schedule Service
Volkswagen of Downtown Los Angeles Service Department Amenities
Complimentary Wi-Fi
Business Workstations
Certified Technicians
Complimentary Uber / Lyft Services
Comfortable Waiting Area
Saturday Service Hours
Home / Office Pick-up & Delivery