Volkswagen Wheel Alignment Services Near You in Los Angeles, CA
If you suspect that there may be an issue with your Volkswagen model's wheel alignment, our certified technicians at Volkswagen of Downtown Los Angeles are ready to help. Whether you were involved in an accident or simply hit a curb, if your wheel alignment is off, it can cause other issues for your VW. Don't let a small problem get exacerbated by continued driving and ignoring the underlying issue. Our certified technicians can measure the various angles of your wheels and reset them to manufacturer specifications. This can help extend the life of your tires, which takes the brunt of the damage when your wheel alignment is off. Whether you live in Huntington Park, Inglewood, Hawthorne, or Willowbrook, California, schedule your wheel alignment service appointment today, and let us show you why we are a local favorite.
Available Wheel Alignment Services at Volkswagen of Downtown Los Angeles
If your wheel alignment is off, the particular service you need will depend on your Volkswagen model. If it has a solid rear axle, please schedule a two-wheel alignment service. If, on the other hand, your Volkswagen has an independent suspension, as is common with many four-wheel-drive vehicles, then we recommend you schedule a four-wheel alignment service.
Two-Wheel Alignment - Also known as a front-end alignment, two-wheel alignment is generally performed on vehicles with a solid rear axle; it involves inspecting and adjusting the camber, toe, and caster angles on the front wheels.
Four-Wheel Alignment - Vehicles with independent or semi-independent rear suspensions will need to have the camber, toe, and caster angles inspected and adjusted on all four wheels; this is also called an all-wheel alignment.
Learn More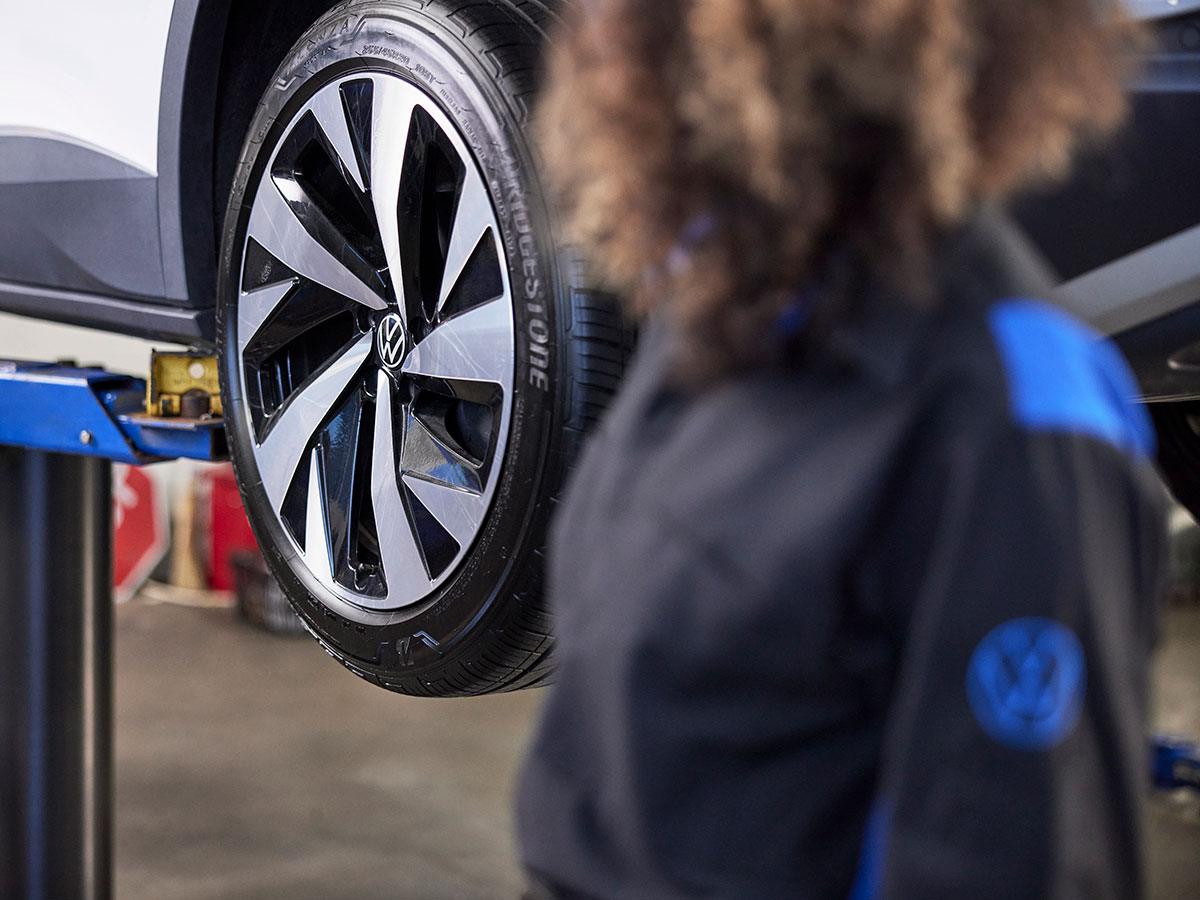 Indicators of Wheel Alignment Issues
Have you noticed that your Volkswagen drifts to one side when your steering wheel is centered? Do you have to turn your steering wheel slightly to get your VW car or SUV to go straight down the road? This can cause arm cramps from having to keep your steering wheel slightly rotated. This, along with uneven tire wear, are indications that your wheel alignment has been thrown off. This can put greater stress upon certain areas of your tires which contact the road, causing them to wear down faster in those areas. If the alignment is not corrected, you may have to purchase new tires prematurely.
Certified Volkswagen Service with Genuine OEM Parts
We know you can get automotive wheel alignment services performed at many independent service shops, but you will get many more benefits with certified Volkswagen service at our department. Our certified technicians are trained and tested to ensure they know your particular model inside and out. We know exactly where everything goes, how it should look, and how it should function at peak performance. If something looks off, we can find the underlying issue quicker than an independent mechanic would. We also have the latest tools and technology to repair such issues and use genuine OEM parts when replacements are necessary. These are the same parts installed by Volkswagen on the factory floor, and a manufacturer warranty backs them.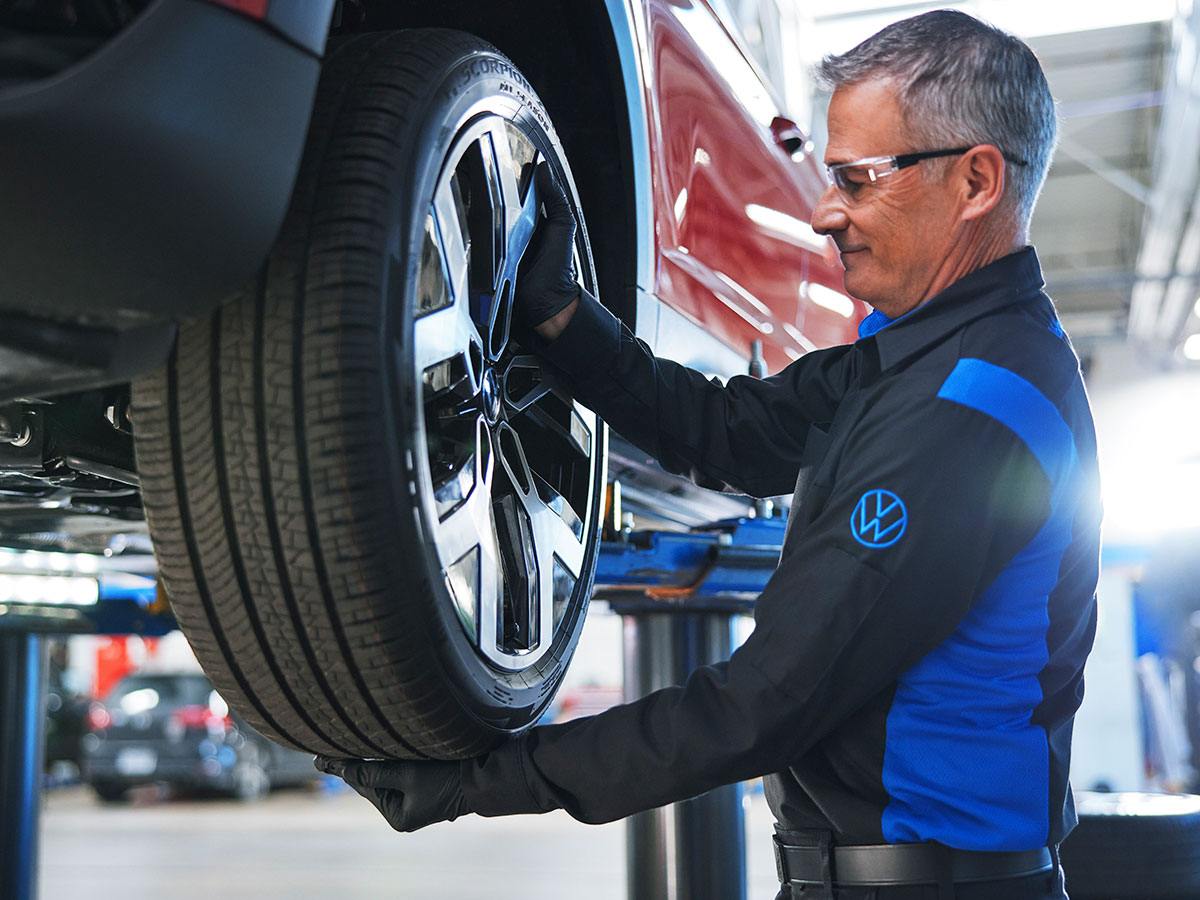 Schedule Your Wheel Alignment Service at Volkswagen of Downtown Los Angeles
Are you ready to get your Volkswagen model's wheel alignment checked and have services performed? You can now schedule an appointment online using our convenient scheduling tool, in which you can choose from our weekday hours or Saturday service hours. We hope you will make yourself at home in our comfortable waiting area and enjoy our free Wi-Fi and business workstations. We offer a complimentary multi-point inspection with each service, so not only can you get your wheels aligned, but you can also leave with a detailed report highlighting any problem areas of which you should be aware. Get a handle on automotive maintenance and repair services needed for your Volkswagen.
Complimentary Amenities
Volkswagen of Downtown Los Angeles is home to one of the region's premier Volkswagen service centers. Our customers enjoy an exceptional service experience with certified technicians, OEM parts, and a comfortably-furnished waiting room. Visit our online scheduling tool to make an appointment for service at your convenience.
Complimentary Wi-Fi
Business Workstations
Saturday Service Hours
Comfortable Waiting Area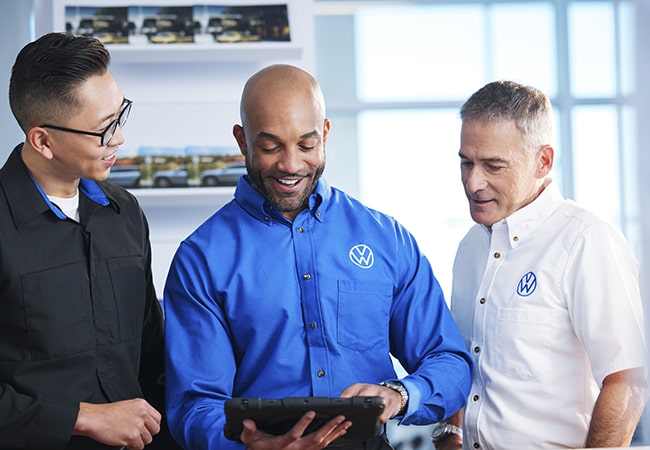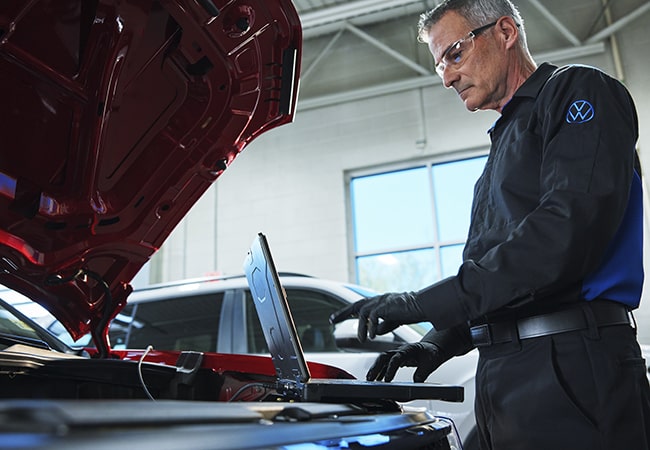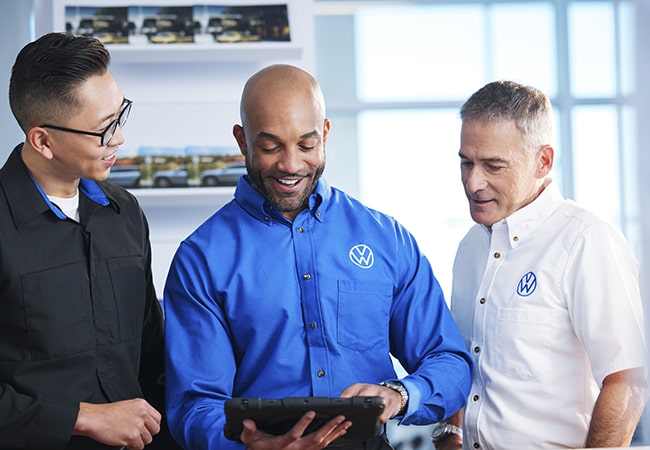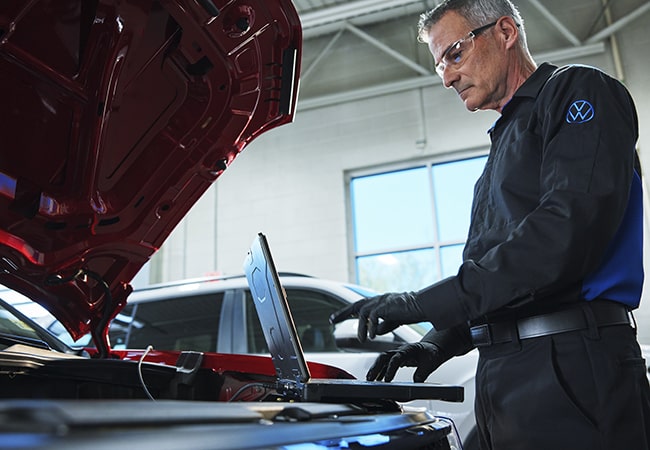 Volkswagen of Downtown L.A.

1900 South Figueroa Street
Los Angeles, CA 90007